We believe that the proper use of science-based earth observation tools and information technologies communications can radically and extensively improve sustainability of our ecosystems, our society, and especially the economic livelihood opportunities of the world's most vulnerable population and the sustainable use of natural resources of our finite planet.
We endorse the global challenges addressed by the Sustainable Development Goals of United Nations, including those related to poverty, inequality, climate change, environmental degradation, peace and justice.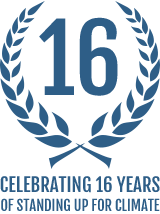 OIKO was founded to respond to the increasing concerns threatening our habitat: inefficiency, scarcity and vulnerability. We work to balance the carrying capacity of natural systems, considering the social, environmental and economic dimensions of sustainable development, especially in the face of climate change. Our mission is to contribute significantly to sustainable development, specially through the prevention of the impacts of climate variability and change on the culture, economy and society, nature and biodiversity of the planet. This is achieved by making information technology and communications useful and accessible to vulnerable communities.
OIKO's primary goal is to provide, both advice and analysis to our customers for the proper application of tools and technologies to achieve sustainable development. To achieve this, we focus on advisory services, analysis, knowledge management and facilitation of access to scientific information, earth observation data and science knowledge delivered up to the last mile for a rational use of resources under an ever-changing climate and environment.
Oiko also aims to promote the understanding and broadcasting of sustainable development and rational use of resources, through an ambitious video documentary production program through the use of the latest communication technologies.
We use Earth Science technology to improve the quality of life in our world, especially the economic livelihood opportunities of the world's most vulnerable populations and the sustainable use of the natural resources of our planet. Our work is divided in six main program areas- Climate Adaptation, Climate Mitigation, Ecosystems, Natural Resources, Poverty & Livelihoods and Climate Services.