Community and District Profiling Exercise in Lesotho
Year: 2009
Country: Lesotho
Client: —-
The objective of the assignment was to create a baseline survey for further local interventions as a planning tool at both the community and district level in three mountain districts in the highlands of Lesotho.
Deployment of quantitative methodology to devise the physical geographic features of the study through existing secondary sources of available data and standard national statistics will be used, as well in the identication of the major vulnerable livelihood groups by secondary statistics.
On the other hand, the vulnerable livelihoods profiling exercise will be developed largely by following the innovative analytical framework of "Sustainable Livelihoods Framework (SLF)", from which rich qualitative understanding of the local realities will be developed.
Agro-Ecological Regions of Lesotho:
In this exercise, the major intention is to identify and understand the qualitative enriched intrinsic characteristics of the local livelihoods, their vulnerabilities and their adaptive strategies.
In developing such profiles, the question of 'representativeness' will be addressed through "multi-layer-multi-stakeholder validation and triangulation".
In addressing the representativeness of the study findings, a "gradual up-scaling method" based on various levels of validation (from individual to community and from district to national level) and "triangulation of multiple methodological techniques" of information collection — such as PRAs, key informant interviews, community sessions, matrix administration, etc. — will be consciously adopted as opposed to any strict quantitative procedures of statistical representativeness.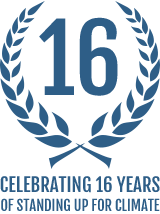 The Mediterranean Sea region has become a climate change hotspot, meaning that it will suffer...
read more
In OIKO LOGICA we are proud of our extensive and unique experience in Lesotho, since 2010 we have...
read more
We use Earth Science technology to improve the quality of life in our world, especially the economic livelihood opportunities of the world's most vulnerable populations and the sustainable use of the natural resources of our planet. Our work is divided in six main program areas- Climate Adaptation, Climate Mitigation, Ecosystems, Natural Resources, Poverty & Livelihoods and Climate Services.