General Budget Support Programme for Poverty Reduction in Guyana
Year: 2008
Country: Guyana
Client: —-
We analysed the economic, social and poverty situation in Guyana, designated main social priorities and orientations of the national overall strategy (PRSPII) and formulated the criteria and requirements to link social sector strategies (health, education, water and housing) with the MDGs.
Furthermore, we also provided:
An analysis of the national budget, expenditure trends of social sectors and mid-term expenditure framework related to the social sectors.
An overview of the available baseline data regarding the MDG and sector.
Policy objectives and identification of data weaknesses and what is needed to address these weaknesses.
Based on statistical data analysis, we defined the performance indicators for the EU budgetary support in coherence with the PRSP II and the social sector policies.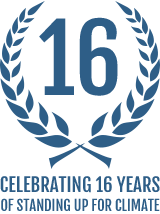 The Mediterranean Sea region has become a climate change hotspot, meaning that it will suffer...
read more
In OIKO LOGICA we are proud of our extensive and unique experience in Lesotho, since 2010 we have...
read more
We use Earth Science technology to improve the quality of life in our world, especially the economic livelihood opportunities of the world's most vulnerable populations and the sustainable use of the natural resources of our planet. Our work is divided in six main program areas- Climate Adaptation, Climate Mitigation, Ecosystems, Natural Resources, Poverty & Livelihoods and Climate Services.