We deliver independent and impartial analytical research and policy advice for sustainability, through the use of science-based evidence to inform clients to anticipate and prevent the impacts of climate change, inefficiency, scarcity and vulnerability on business, economies, societies and nature.
We focus on advisory services, analysis, knowledge management and facilitation of access to scientific information, earth observation data and science knowledge, to achieve sustainable development and delivered to all users up to the last mile for a rational use of resources and risk targeting under an ever-changing climate and environment.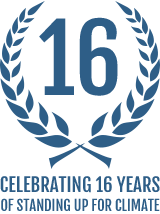 The Mediterranean Sea region has become a climate change hotspot, meaning that it will suffer...
read more
In OIKO LOGICA we are proud of our extensive and unique experience in Lesotho, since 2010 we have...
read more
We use Earth Science technology to improve the quality of life in our world, especially the economic livelihood opportunities of the world's most vulnerable populations and the sustainable use of the natural resources of our planet. Our work is divided in six main program areas- Climate Adaptation, Climate Mitigation, Ecosystems, Natural Resources, Poverty & Livelihoods and Climate Services.